Pauline Oliveros' Sonic Meditation VI
Have You Ever Heard The Sound Of An Iceburg Melting?
A group meditation with automated sounds, lights and video projections by Phil Schleihauf and Matthieu Hallé based on the score, "Sonic Meditation VI", by composer Pauline Oliveros.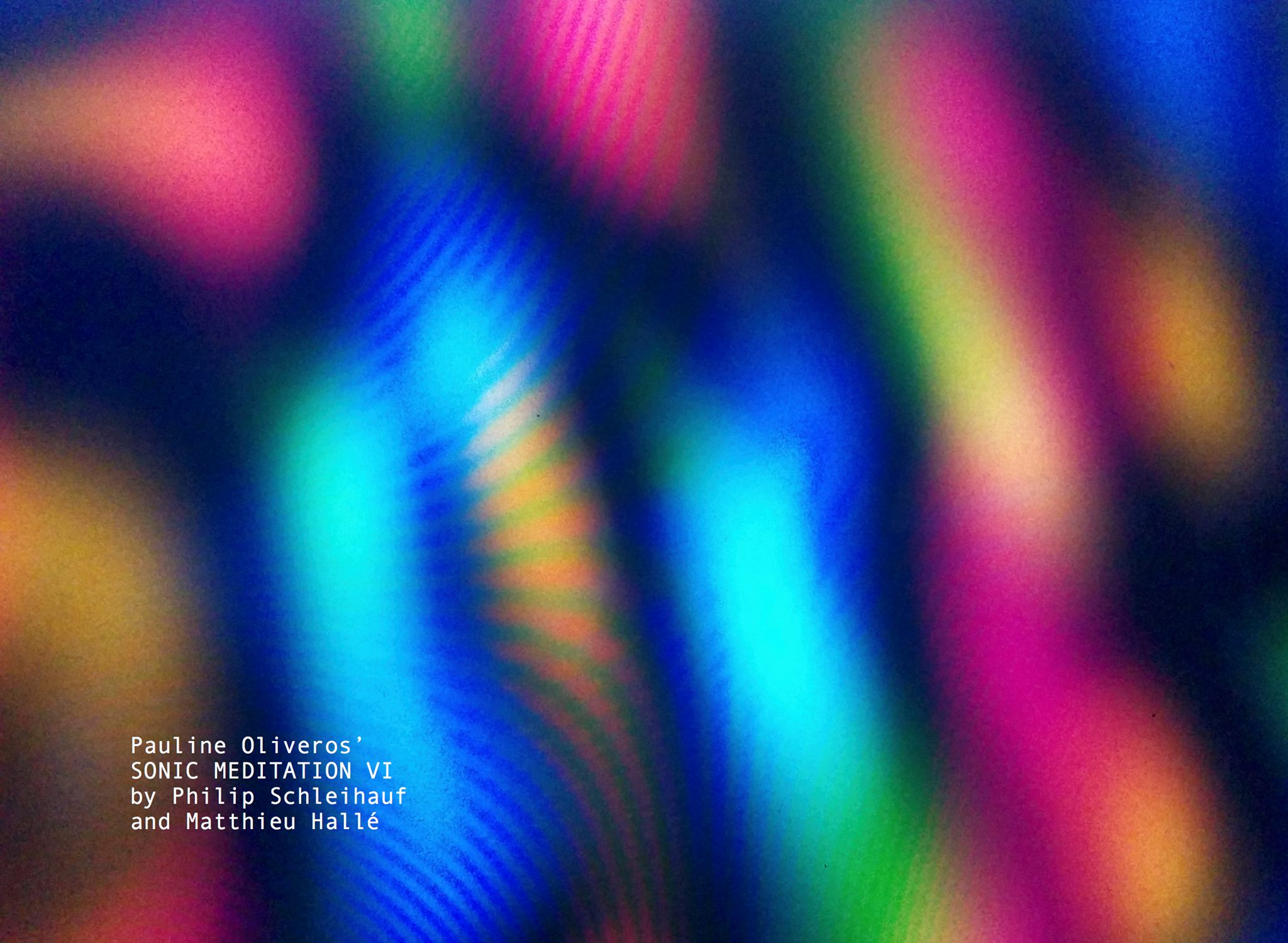 Presented at General Assembly in Ottawa on Sunday, December 3rd, 2017.